Hello! Happy Galentine's Day!
What's Galentine's Day you ask?
Only the greatest day of the year.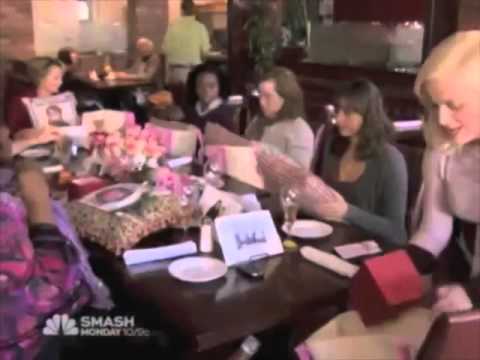 Every year on February 13th, Leslie Knope fans gather together with their girlfriends to celebrate friendship and eat all of the things. Even if you don't watch Parks & Rec, it's a great holiday to adopt just for the sake of chocolate covered fruit and margaritas.
This year I threw myself head first into the festivities because celebrating women is one of my very favorite things to do. Gift bag goodies included nail polish, candles, hand towels, magnets, pins, Galentine's Day cards, and even a Galentine's Day shirt.
I read once that building a community around you is the best thing you can do for your health. I didn't know how much this would be true until I had kids.
It takes a village to raise a child, but it also takes a village to raise a mother. Today I celebrate the women who have helped me be a better woman and mama. To the family and friends close and far away, and also to many of you. Your comments, emails, and hand-written letters have inspired me to be a more kind and thoughtful person.
From the bottom of my very happy, weepy heart– thank you.
Happy Galentine's Day, friends. There is no better thing than women helping women.
***
Celebrate women by supporting shops run by strong, creative female business leaders.
Shirt –> Fourth Wave Apparel Twitter, Facebook, & Shop
Each of Fourth Wave's designs are based on vignettes from women's history and pay homage to courageous women who refused to know their place. Shop owners Noelle and Anna believe in honoring the legacy of women who insisted on their right to vote, own property, access education, ride a bicycle, wear pants, etc. by inspiring today's generation of women to speak up, stand up, and shine. Everything they make is screenprinted by hand in Boise, Idaho and 5% of all profits are used to give back to other women through Women for Women International, an organization that supports women in eight countries where war and conflict have devastated lives and communities.
Towels –> Viva Sweet Love Facebook, Twitter, & Shop
After being a mosaic artist for nearly two decades, Amy Fancher longed to do something different. So in 2006, she started exploring screen printing and acrylic painting, beginning the journey to starting her own business. In her shop you'll find a magical assortment of original illustrations that have been screen printed onto soft tee shirts, flour sack tea towels and napkins, messenger bags, his and hers pillow cases, cushion covers constructed from natural hemp and organic cotton, and more. And the arrow onesie? Yes please. Make sure to use coupon code "KATEJBAER" for 10% off the shop!
Cards –> Carly Reed Designs Instagram, Facebook, & Shop
Print designer Carly Reed is inspired by simple and beautiful things. From wedding invitations to everyday cards and stationery, she has everything you need to keep your paper needs classy and unique. In addition to the collections and custom options, her designs are also for sale at Minted and carlyreeddesigns.com. Make sure to also check out her stamps and t-shirts. One of everything, please!

Magnets –> Turtle's Soup Instagram, Twitter, & Shop
Shop owner Melanie (and Christopher!)'s goal was to make eco friendly and totally awesome pop culture and original art products for all to enjoy. Lucky for them, they are succeeding while also going to school full time! I don't think I've ever ordered something off off Etsy that has made me laugh harder. Uteruses before Duderuses forever. Check out their other magnets/pins for more happy mail ideas. 

 Candles –> HollyBeeez Instagram & Shop
Holly from HollyBeeez loves yoga, coffee, and creating. She especially loves making candles and specializes in bridal and baby shower candle gifts. She currently lives in a small town north of Pittsburgh with her husband, three teenagers, cats and dog. Use coupon code "love10″ for 10% off the shop, and make sure to also check out her garlands!
***
PS: Treat yo self to a free wardrobe for a year. 1,200 dollars worth of White Plum clothing, for free, in your closet. It's a no brainer. All you have to do is join their mailing list. Easy peasy. Giveaway runs from February 11th to the 22nd.